REGISTER NOW for the 18th annual Alabama Writers Symposium
April 23-25, 2015 • Monroeville, Alabama
Enjoy a beautiful weekend with some of Alabama's best literary minds!
Unearth the mysteries of our theme Red Dirt Roads & Feet of Clay at the 18th annual Alabama Writers Symposium April 23-25, 2015 in Monroeville. The red dirt roads of Alabama leave a legendary trace, obscuring any fine sheen we try to polish to perfection. Some of our main characters this year are just as insidious, with feet of clay and buried secrets that prompt us to wonder if anything is what it seems.

Update: April 20
We are sorry to report that Rick Bragg is not able to join us for our opening dinner and reception on Thursday, April 23. We want to thank everyone for their understanding and for welcoming Philip Shirley, who has graciously agreed to be our Thursday night speaker. Ravi Howard will be the speaker for our concluding brunch on Saturday, April 25. We look forward to a fun weekend for Alabama's literary family reunion!
Updated schedule of events posted here.

Favorite writers and scholars lead lively, interactive sessions. Meet our 2015 guests and join the fun of Alabama's literary family reunion!
Rob Gray • Rod Davis • Frye Gaillard • Chantel Acevedo • Ravi Howard • Jason McCall • Jennifer Horne • Kirk Curnutt • Anita Miller Garner • Valerie Boyd • Don Noble • Philip Shirley • Deidra Suwanee Dees • Carolyn White • Lisa Graves Minor • Steven Trout • Nancy Anderson • Jacqueline Trimble • Jeanie Thompson • Marlin Barton • Cynthia Tucker Haynes • Songwriter Davis Raines • Featured Artist Virginia Shirley
Admission to discussion sessions is FREE to registered participants.
There is a charge for other events.

Click here to download the 2015 Writers Symposium Registration Form

2015 Writers Symposium brochure

Congratulations to our 2015 Award Winners!
Hank Lazer • 2015 Winner of the Harper Lee Award for Alabama's Distinguished Writer
Eric Sterling • 2015 Winner of the Eugene Current-Garcia Award for Alabama's Distinguished Literary Scholar
Every spring Alabama's literary community gathers in Monroeville, Alabama to celebrate the state's rich literary heritage at the Alabama Writers Symposium. Some of Alabama's most celebrated writers and scholars lead discussion sessions, readings and workshops on themes ranging from Literary Gumbo to Murder, Mystery and Mayhem and everything in between. Since the inaugural event in 1998, writers and scholars participating in the event have included Fannie Flagg, Rick Bragg, Kathryn Tucker Windham, Mark Childress, Cynthia Tucker, Carolyn Haines, Winston Groom, Sena Jeter Naslund, Brad Watson, Wayne Flynt, Trudier Harris, Mike Stewart, Daniel Wallace, Jeanie Thompson, Kirk Curnutt, Don Noble, Mary Ward Brown, Warren St. John, Sue Brannan Walker, Wayne Greenhaw, George Plimpton, Sonia Sanchez, Tom Franklin, Sonny Brewer, Gin Phillips, Michelle Richmond, John Hafner, Watt Key and Ace Atkins and dozens more.
Annual event highlights include the presentation of the Harper Lee Award for Alabama's Distinguished Writer and the Eugene Current-Garcia Award for Alabama's Distinguished Literary Scholar, both made possible through a generous grant from George F. Landegger. A performance of To Kill a Mockingbird on the courthouse lawn, delicious food, art exhibits, music, booksellers and author signings round out the weekend's entertainment.
All events take place in Monroeville on the campus of Alabama Southern Community College, at the Monroeville Community House and the Monroe County Museum downtown. In 1997, the Alabama legislature designated Monroeville and Monroe County as the Literary Capital of Alabama in recognition of the region's remarkable literary heritage, making Monroeville the perfect setting for the annual celebration of Alabama writers. Among the writers who at one time or another have called Monroeville and Monroe County home are Truman Capote, Harper Lee, Mark Childress, Rheta Grimsley Johnson and Cynthia Tucker.
The Alabama Writers Symposium is a project of the Alabama Center for Literary Arts and is sponsored by Alabama Southern Community College. The event is produced in cooperation with the Alabama Writers' Forum, Association of College English Teachers of Alabama, Alabama Center for the Book, Monroe County Heritage Museum, and Monroeville/Monroe County Area Chamber of Commerce. The Alabama Writers Symposium is also supported by the Alabama Humanities Foundation and the Alabama State Council on the Arts.

For more information call Alisha Linam at (251) 575-8271 or email: alinam@ascc.edu.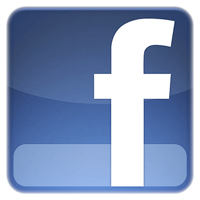 Follow Alabama Writers Symposium on Facebook