19th annual Alabama Writers Symposium
March 31 - April 1, 2016 • Monroeville, Alabama
Join us for Alabama's literary family reunion!

Click here to download the 2016 Writers Symposium Registration Form

Click here to download the 2016 Writers Symposium Brochure


Favorite writers and scholars lead lively, interactive sessions. Our 2016 guests include:
E.O. Wilson • Greg Neri • Kim Cross • Wayne Flynt • Frye Gaillard • Nancy Anderson • Chervis Isom • William Cobb • Kirk Curnutt • Dan Puckett • Ben Raines • Marianne Moates • Jennifer Horne • Don Noble • PowerLines Poetry • Artisans from the Poarch Band of Creek Indians • Songwriter C.J. Watson
Explore the 2016 theme – The Elephant in the Room:
Nobody's talking about it, but everyone knows it's there. Are you brave enough to bring up the obvious or just Southern enough to try sweeping it under your grandmother's braided rag rug? Either way, you won't want to miss E.O. Wilson's timely observations of the environment, Kirk Curnutt's eye on Aphrodite, Kim Cross's emotional stories of loss and survival, and Greg Neri's whole new look at the childhood friendship of Monroeville's own writing titans. Enjoy these sessions and more March 31 and April 1 at the 19th annual Alabama Writers Symposium in Monroeville, Alabama.

New Events this year:

Fun sessions with popular Alabama writers & scholars on Thursday and Friday. Join the discussion and tackle the Elephant in the Room!

Thursday night Awards Gala honoring 2016 Harper Lee and Eugene Current-Garcia award winners with guest speaker Harper Lee Award Winner, E.O. Wilson

Fish Fry Luncheon on Friday

Friday discussion sessions with the 2016 award winners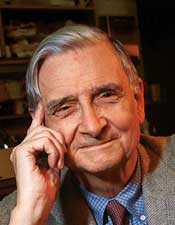 E.O. Wilson • 2016 Harper Lee Award Winner
Join us for the Awards Gala Thursday, March 31 to welcome and honor E.O. Wilson, world-renowned biologist, author of 31 books and Professor Emeritus at Harvard University. Wilson has received more than 100 awards including the National Medal of Science and two Pulitzer Prizes for non-fiction. In 1995 Time magazine named him one of the 25 most influential Americans, and in 2000 both Time and Audubon magazines named him one of the century's 100 leading environmentalists. Wilson will also speak Friday morning at 10 a.m. at the Monroe County Courthouse.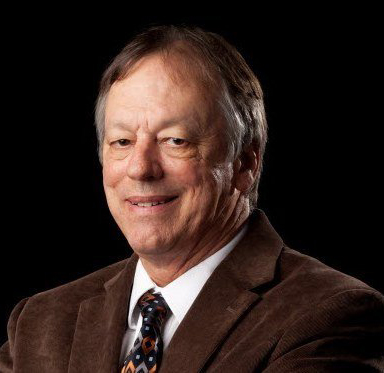 Frye Gaillard • 2016 Eugene Current Garcia Winner
Frye Gaillard, writer in residence at the University of South Alabama, has written extensively on southern race relations, politics and culture. He is former Southern Editor at The Charlotte Observer, where he covered Charlotte's landmark school desegregation controversy, the ill-fated ministry of televangelist Jim Bakker, the funeral of Elvis Presley, and the presidency of Jimmy Carter. Gaillard has written or edited more than twenty books and is also a noted songwriter. Gaillard now lives on the Alabama Gulf Coast with his wife, Nancy, who teaches in the College of Education at the University of South Alabama.
Every spring Alabama's literary community gathers in Monroeville, Alabama to celebrate the state's rich literary heritage at the Alabama Writers Symposium. Some of Alabama's most celebrated writers and scholars lead discussion sessions, readings and workshops on themes ranging from Literary Gumbo to Murder, Mystery and Mayhem and everything in between. Since the inaugural event in 1998, writers and scholars participating in the event have included Fannie Flagg, Rick Bragg, Kathryn Tucker Windham, Mark Childress, Cynthia Tucker, Carolyn Haines, Winston Groom, Sena Jeter Naslund, Brad Watson, Wayne Flynt, Trudier Harris, Mike Stewart, Daniel Wallace, Jeanie Thompson, Kirk Curnutt, Don Noble, Mary Ward Brown, Warren St. John, Sue Brannan Walker, Wayne Greenhaw, George Plimpton, Sonia Sanchez, Tom Franklin, Sonny Brewer, Gin Phillips, Michelle Richmond, John Hafner, Watt Key and Ace Atkins and dozens more.
Annual event highlights include the presentation of the Harper Lee Award for Alabama's Distinguished Writer and the Eugene Current-Garcia Award for Alabama's Distinguished Literary Scholar, both made possible through a generous grant from George F. Landegger. Delicious food, art exhibits, music, booksellers and author signings round out the event's entertainment.
All events take place in Monroeville on the campus of Alabama Southern Community College, at the Monroeville Community House and the Monroe County Museum downtown. In 1997, the Alabama legislature designated Monroeville and Monroe County as the Literary Capital of Alabama in recognition of the region's remarkable literary heritage, making Monroeville the perfect setting for the annual celebration of Alabama writers. Among the writers who at one time or another have called Monroeville and Monroe County home are Truman Capote, Harper Lee, Mark Childress, Rheta Grimsley Johnson and Cynthia Tucker.
The Alabama Writers Symposium is a project of the Alabama Center for Literary Arts and is sponsored by Alabama Southern Community College. The event is produced in cooperation with the Alabama Writers' Forum, Association of College English Teachers of Alabama, Alabama Center for the Book, Monroe County Heritage Museum, and Monroeville/Monroe County Area Chamber of Commerce. The Alabama Writers Symposium is also supported by the Alabama Humanities Foundation and the Alabama State Council on the Arts.

For more information call Alisha Linam at (251) 575-8271 or email: alinam@ascc.edu.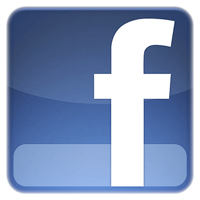 Follow Alabama Writers Symposium on Facebook