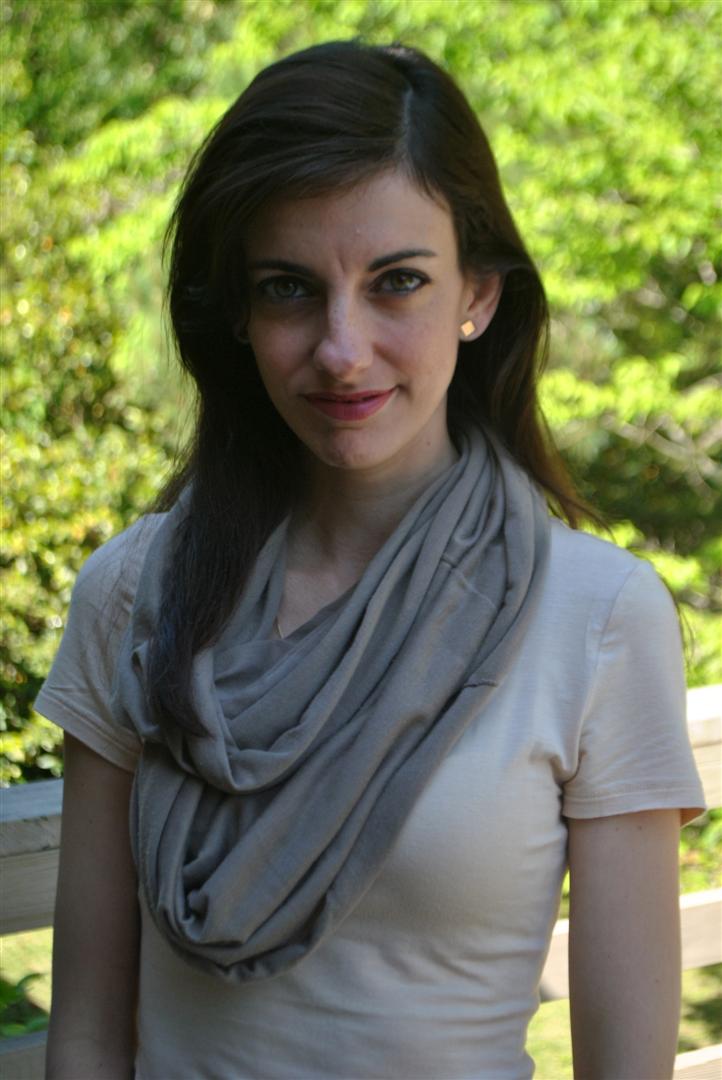 Chantel Acevedo's first novel, Love and Ghost Letters won the Latino International Book Award and was a finalist for the Connecticut Book of the Year. Her most recent novel, A Falling Star, won the Doris Bakwin Prize in 2013, and is available from Carolina Wren Press. THE DISTANT MARVELS, a third novel, is forthcoming from Europa Editions in 2015. Acevedo was named a Literature Fellow by the Alabama State Council on the Arts in 2013. She is currently an Associate Professor of English and Alumni Writer-in-Residence at Auburn University, where she founded the Auburn Writers Conference and edits the Southern Humanities Review.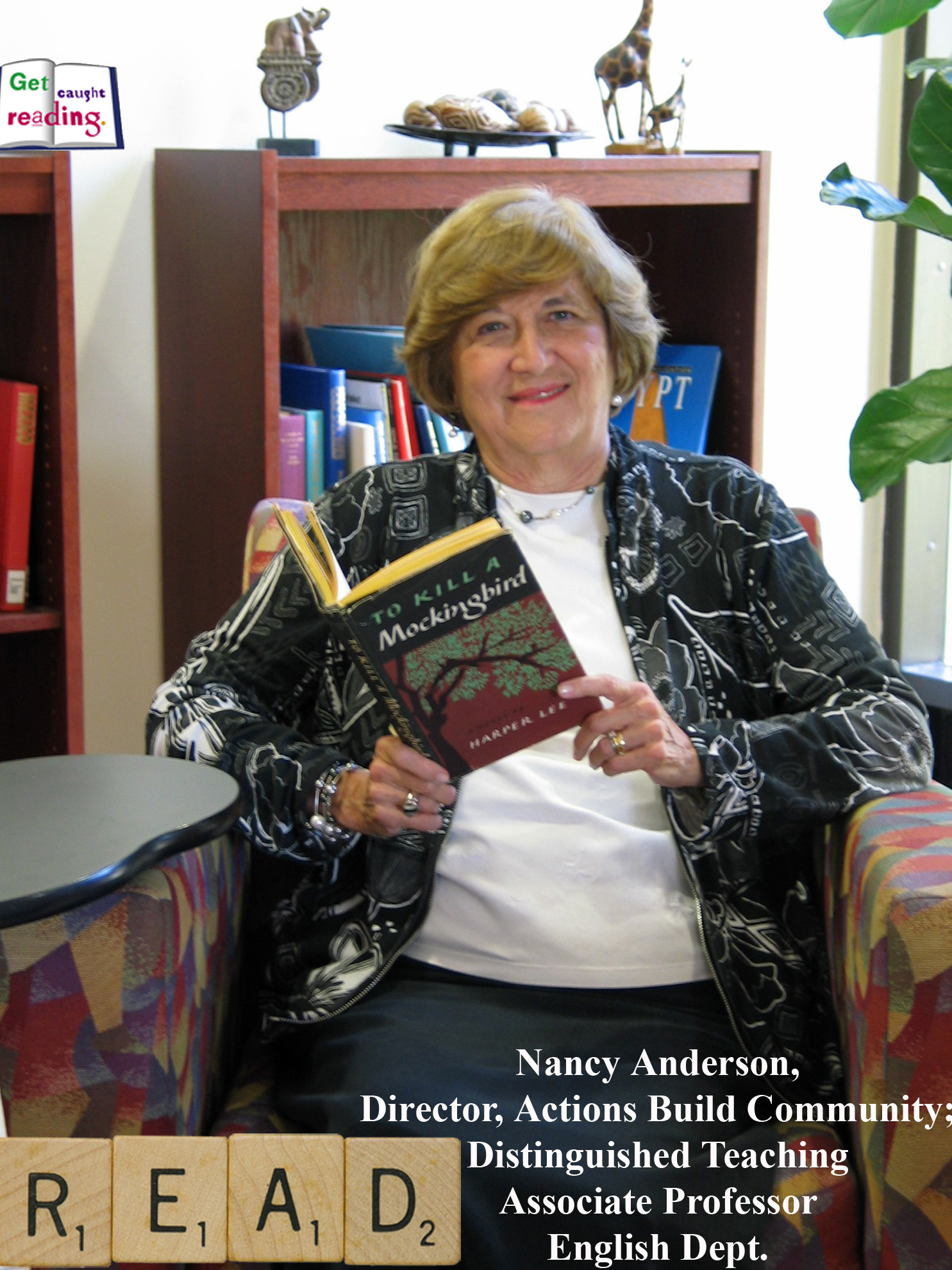 Nancy Grisham Anderson,an associate professor of English at Auburn University at Montgomery, has published numerous articles in scholarly journals and edited a number of books. She has extensive experience in public programs and has worked with the Alabama Humanities Foundation Speakers' Bureau and its summer workshops, AHF SUPER institutes. The 2004 recipient of the Eugene Current-Garcia Award, given by the Association of College English Teachers of Alabama for distinguished scholarship, she has also received AUM's Distinguished Teaching Award and the AUM Outreach Award; she was named a finalist for the 2009 Brock International Prize in Education.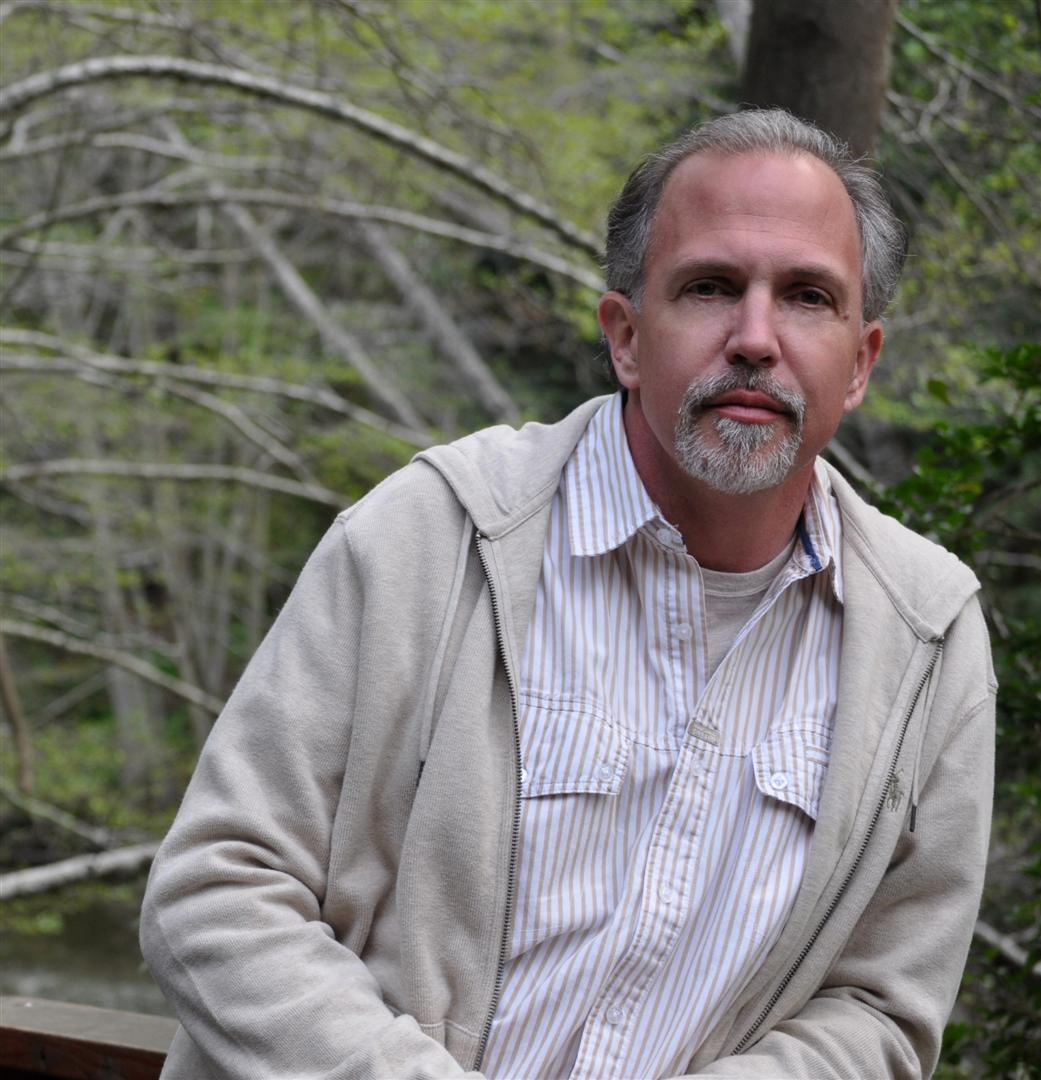 Marlin Barton is from the Black Belt region of Alabama. His most recent book is a collection of short stories, Pasture Art. He has published two novels, A Broken Thing and The Cross Garden, and two previous collections, The Dry Well and Dancing by the River. His stories have appeared in various literary journals and in the O. Henry Award and Best American yearly anthologies. Barton teaches in and helps direct Writing Our Stories, a program for juvenile offenders. He also teaches in the Low-Residency MFA program at Converse College.

Valerie Boyd is author of the award-winning biography Wrapped in Rainbows: The Life of Zora Neale Hurston. She is currently curating and editing the journals of novelist Alice Walker. Simon & Schuster/37 Ink will publish Gathering Blossoms Under Fire: The Journals of Alice Walker in 2017. Formerly arts editor at The Atlanta Journal-Constitution, Boyd has written about the intersection of race, arts and culture for such publications as The Washington Post, The Los Angeles Times, Paste, Ms., Essence and Atlanta Magazine. She is a journalism professor at the University of Georgia, where she is developing a new low-residency MFA program in narrative nonfiction.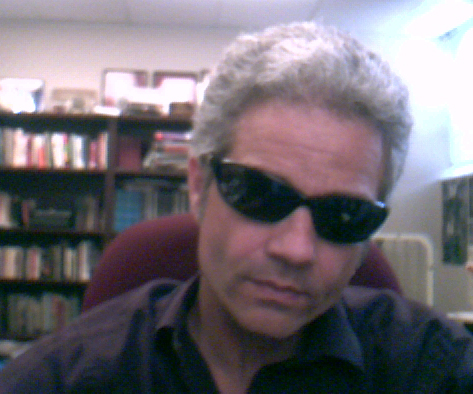 Kirk Curnutt is professor and chair of English at Troy University's Montgomery Campus. He'll have a new novel, Raising Aphrodite, published in 2015. He's currently editing a collection of essays on American literature in the 1970s and is preparing to embark on a critical introduction to William Faulkner for Reaktion Book's Critical Lives series.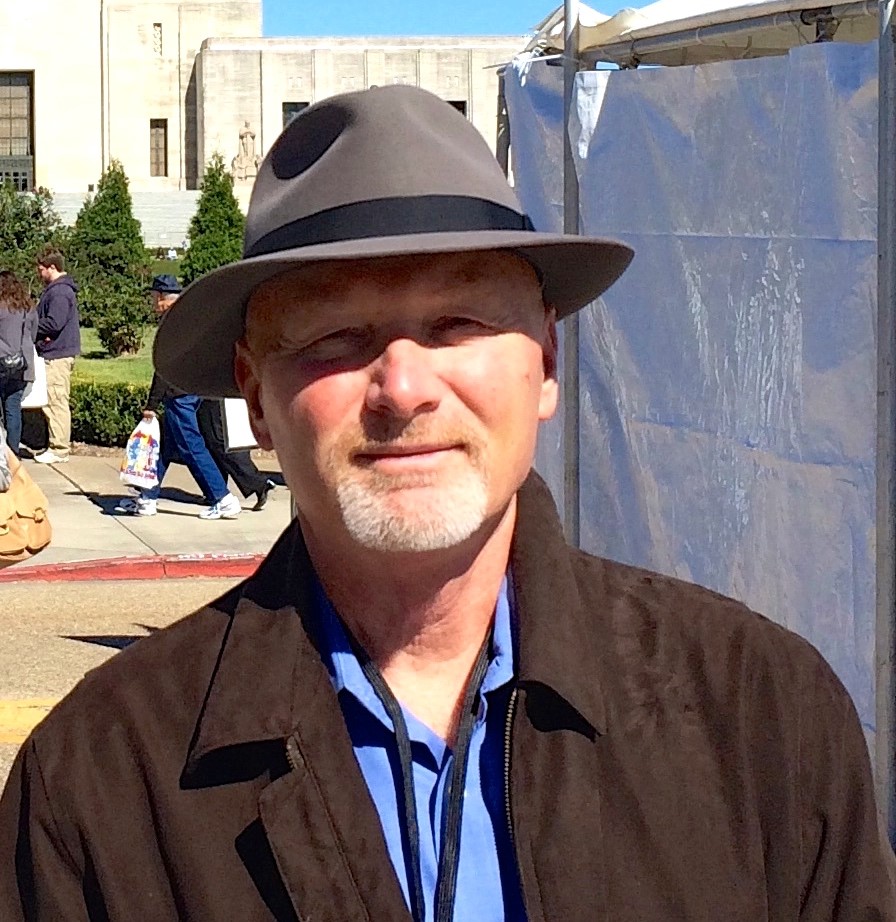 Award-winning novelist Rod Davis is the author of South, America (NewSouth Books, 2014) described as "a triumph of Southern noir." He is also the author of Corina's Way, winner of fiction award in the inaugural PEN Southwest Book Awards in 2005, and of American Voudou: Journey into a Hidden World, selected as one of the "Exceptional Books of 1998" by Bookman Book Review Syndicate. A long-time magazine editor, he is a member of the Texas Institute of Letters, PEN Center USA, and the National Book Critics Circle. He received an M.A. in Government from Louisiana State University and served as an Army first lieutenant in South Korea.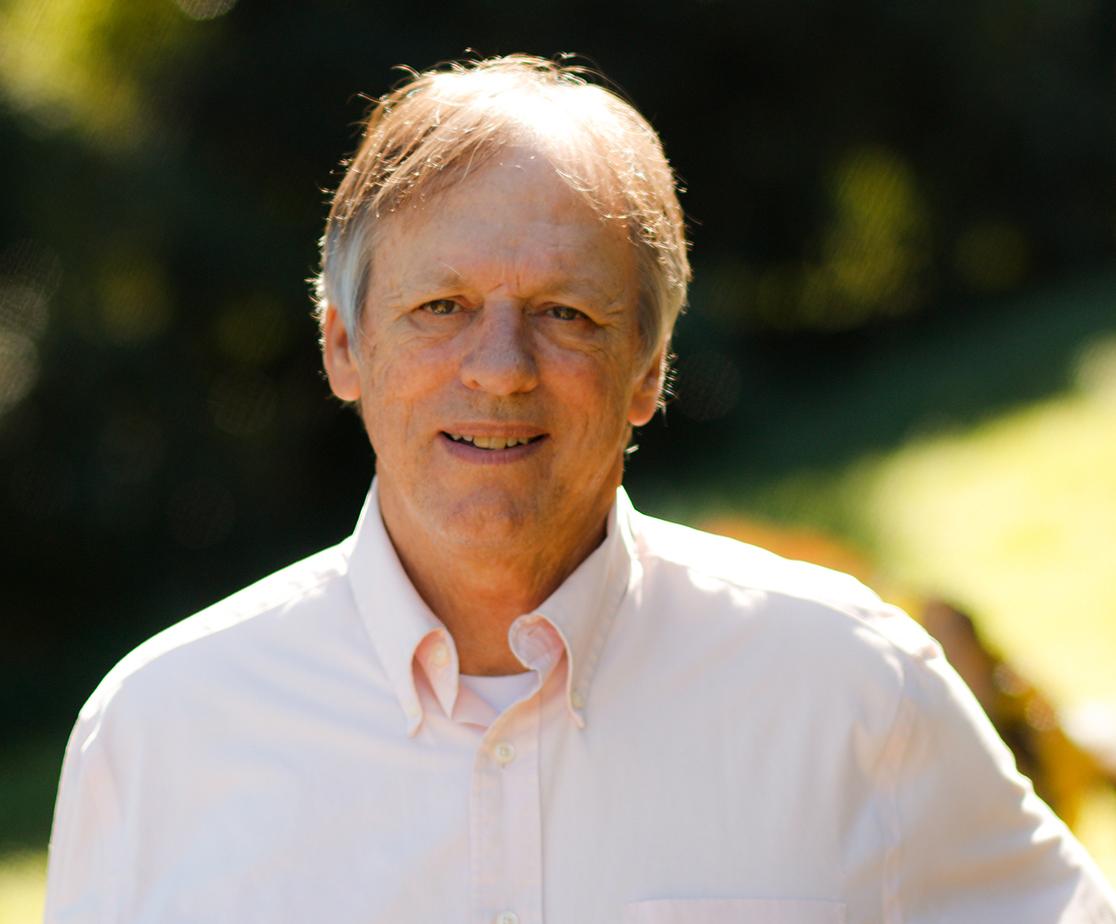 Frye Gaillard, writer in residence at the University of South Alabama, is author of more than 20 books about southern history, music, politics and culture. His most recent book is Journey to the Wilderness: War, Memory, and a Southern Family's Civil War Letters. His earlier, award-winning titles include Cradle of Freedom: Alabama and the Movement That Changed America, winner of the Lillian Smith Book Award; In the Path of the Storms, adapted as an Emmy-winning documentary by the Alabama Center for Public Television; and Watermelon Wine: Remembering the Golden Years of Country Music. Gaillard has co-written songs with Nashville singer-songwriters Davis Raines, Pamela Jackson, Kathryn Scheldt, and Anne E. DeChant.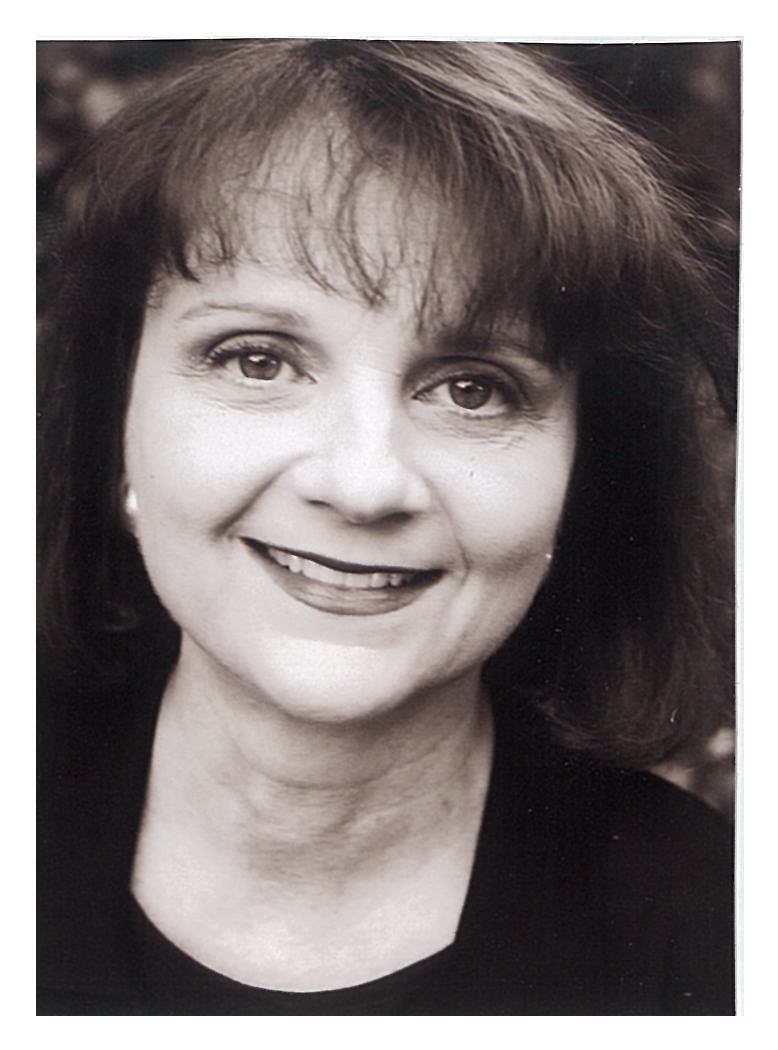 Anita Miller Garner, Professor of English and Creative Writing at the University of North Alabama, is a founding board member and former president of Alabama Writers' Forum. She has taught courses in creative writing and Southern Women Writers at Virginia Commonwealth University and UNA, and has served as poetry editor of New Virginia Review and a fiction editor of storySouth. She is the author of the short fiction collections Undeniable Truths (2009) and Southland (forthcoming).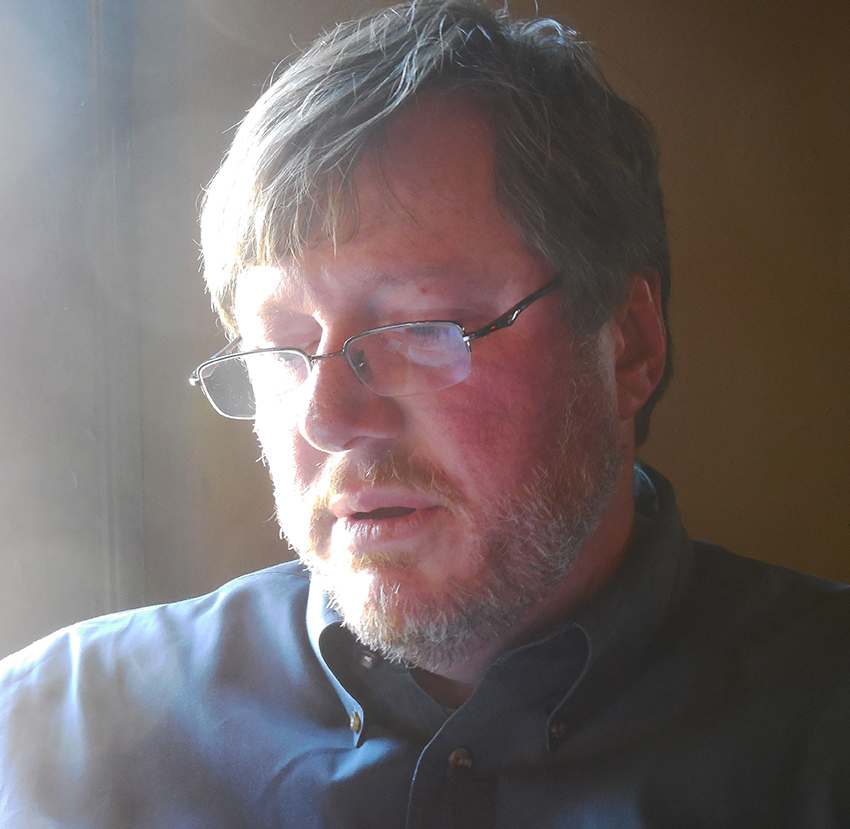 Robert Gray is the director of Mobile in Black and White, an award-winning documentary film project that explores race relations in Mobile, Alabama. He is also the author of three books of poems, most recently Jesus Walks the Southland (2014). He has taught at the University of Alabama, Michigan State University, and Troy State University, and the University of South Alabama, where he currently works in the Innovation in Learning Center. He lives in Mobile with his wife, Kim, and two children, Liam and Emma.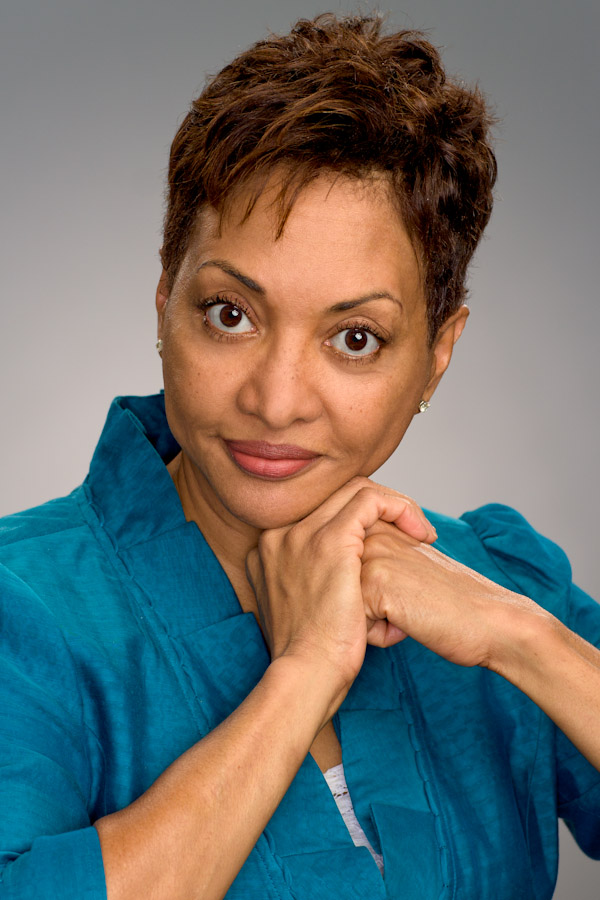 Cynthia Tucker Haynes is a Pulitzer Prize-winning syndicated columnist and a popular radio and television commentator. Her weekly column, which appears in newspapers around the country, focuses on political and cultural issues, including income inequality, social justice and reform of the public education system. Haynes has spent most of her career in newspapers, working as a reporter and editor. For seventeen years, she served as editorial page editor of The Atlanta Journal-Constitution, overseeing the newspaper's editorial policies on everything from local elections to foreign affairs. She also worked as a Washington-based political columnist for The Atlanta Journal-Constitution. More recently, she was a visiting professor and a Charlayne Hunter-Gault writer-in-residence at the University of Georgia's Grady College of Journalism and Mass Communication. Tucker's column was a finalist for the Pulitzer in the commentary category in 2004 and 2006 before winning the prestigious honor in 2007. Among her numerous journalistic achievements, she won the American Society of Newspaper Editor's Distinguished Writing Award in 2000; Colby College's Elijah Parish Lovejoy Award in 2005; and the University of Alabama's Clarence Cason award in 2007. In 2006, Tucker was named Journalist of the Year by the National Association of Black Journalists. In 2011, she was inducted into the NABJ's Hall of Fame. A graduate of Auburn University, Tucker was a Neiman Fellow at Harvard University in the 1988-89 academic year. She's a native of Monroeville, Ala. and currently lives in Mobile with her husband, Dr. Johnson Haynes, Jr., and six-year-old daughter, Carly.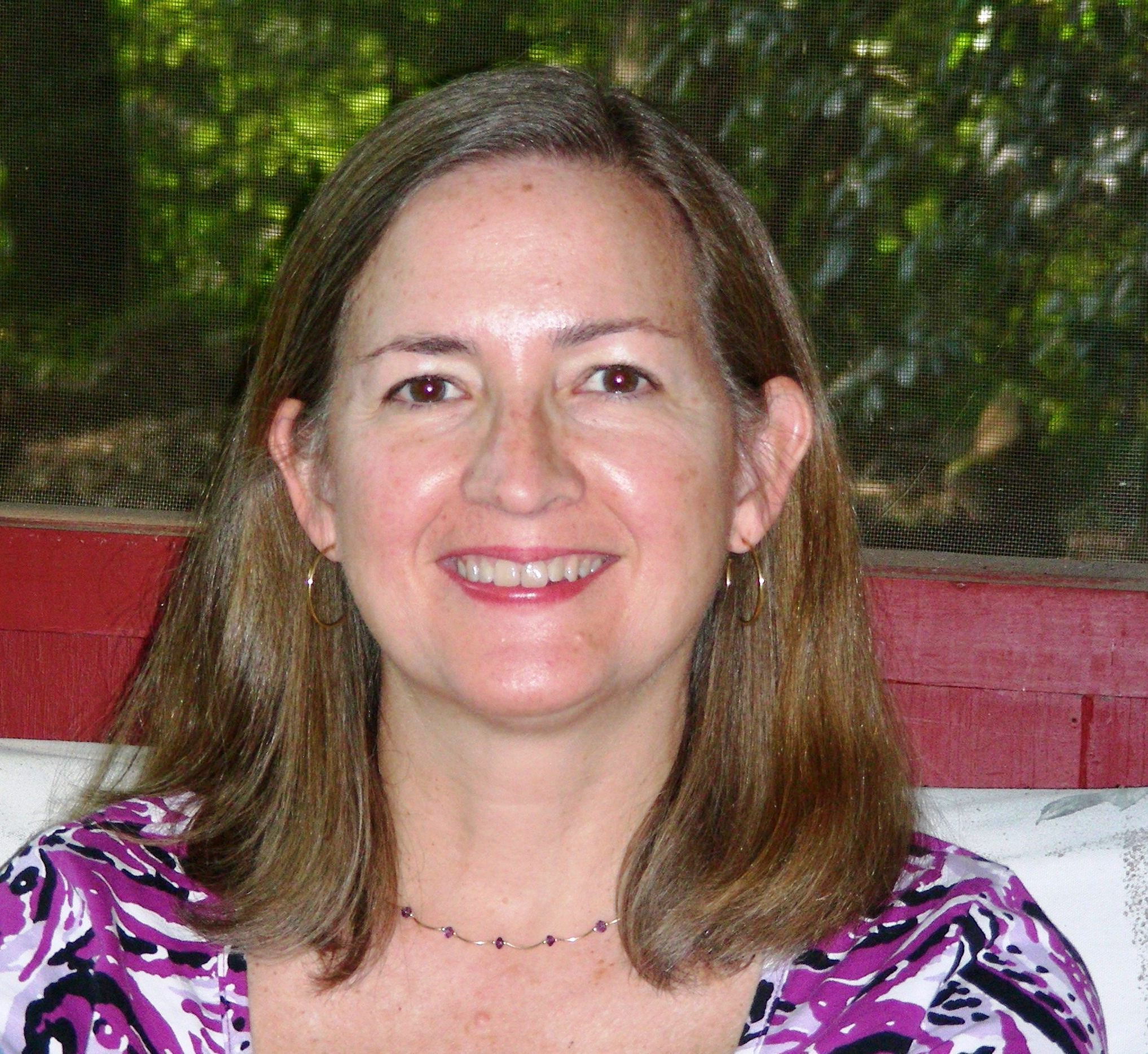 Raised in Arkansas and a longtime resident of Alabama, Jennifer Horne is a writer, editor, and teacher who explores Southern identity and experience, especially women's, through prose, poetry, fiction, and anthologies and in classrooms and workshops across the South. Her latest book is Tell the World You're a Wildflower, a collection of short stories in the voices of Southern women and girls. She is the author of a poetry collection, Bottle Tree, and the editor of Working the Dirt: An Anthology of Southern Poets. With Wendy Reed, she co-edited the essay collections All Out of Faith: Southern Women on Spirituality and Circling Faith: Southern Women on Spirituality.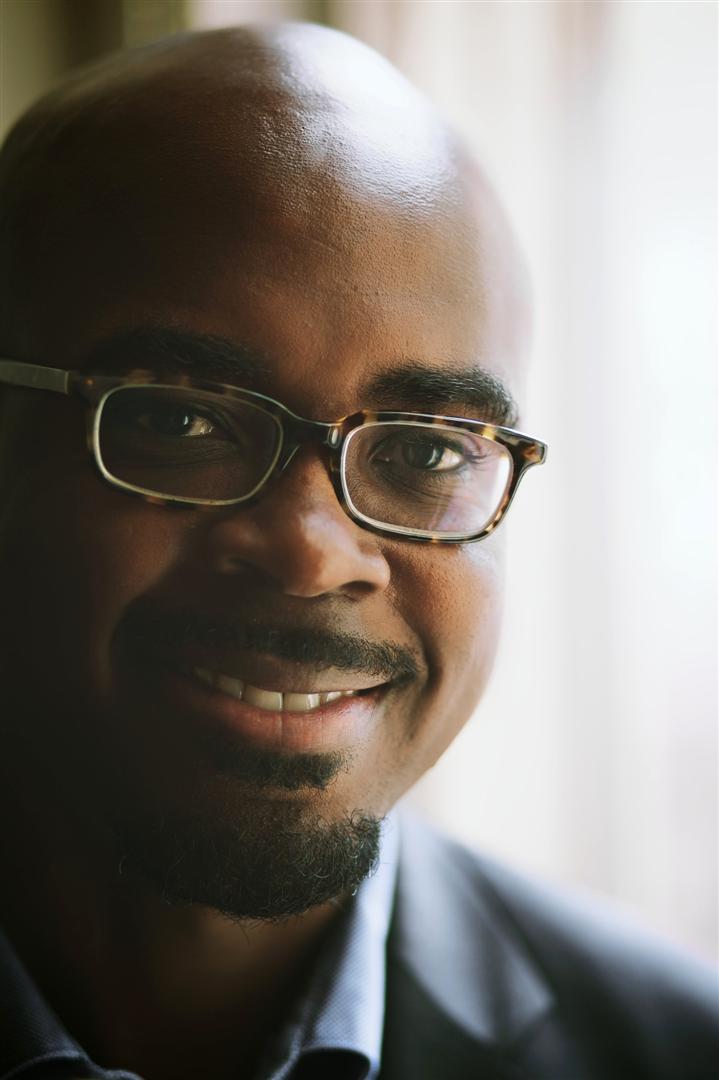 Ravi Howard received the Ernest J. Gaines Award for Literary Excellence for the novel Like Trees, Walking. He was a finalist for both the Hemingway Foundation/PEN Award and the Hurston-Wright Legacy Award for Debut Fiction. He has recorded commentary for NPR's All Things Considered, and his work has appeared in The New York Times. He also appeared in the Ted Koppel documentary, The Last Lynching, on the Discovery Channel. Howard has received fellowships and awards from the National Endowment for the Arts, Hurston-Wright Foundation, Bread Loaf Writers' Conference, and the New Jersey State Council on the Arts.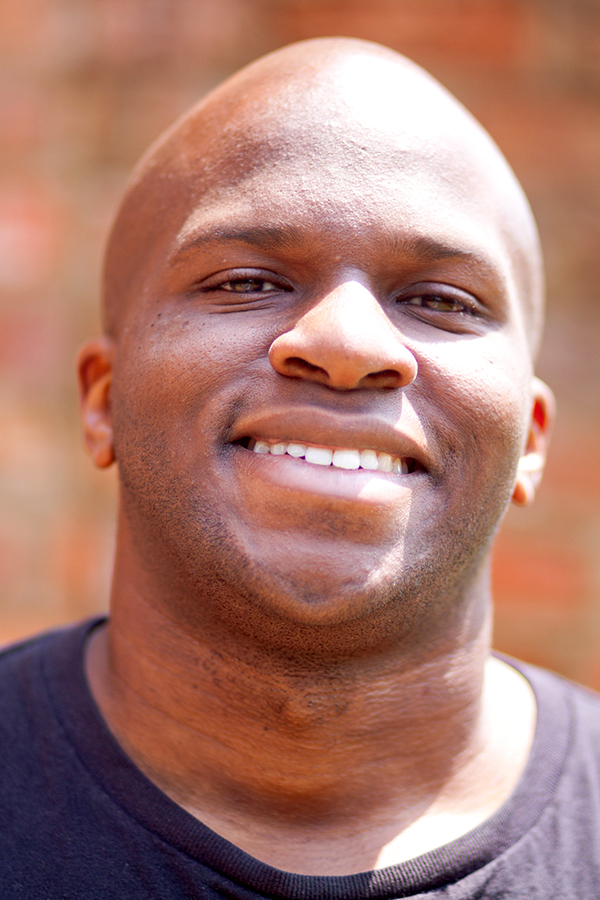 Jason McCall is an Alabama native, and he currently teaches at the University of Alabama. He holds an MFA from the University of Miami. His collections include Dear Hero, (winner of the 2012 Marsh Hawk Press Poetry Prize), Silver (Main Street Rag), I Can Explain (Finishing Line Press), and Mother, Less Child (winner of the 2013 Paper Nautilus Vella Chapbook Prize), and, along with PJ Williams, he is the co-editor of the forthcoming anthology It Was Written: Poetry Inspired by Hip-Hop (Minor Arcana Press).

Lisa Graves Minor is Professor of English at the University of North Alabama, where she teaches composition and sophomore literature as well as upper-level and graduate courses in African American literature, African American Women Writers, the novel, Modernism and twentieth-century literature. She earned her undergraduate degree from UNA and the M.A. and Ph.D. from Vanderbilt University. She has won several awards for service and teaching, including the President's Award for Excellence and the Eleanor Gaunder Teaching Excellence Award from the UNA chapter of the Honor Society of Phi Kappa Phi.

Don Noble is professor emeritus of English at the University of Alabama, host of Alabama Public Television's author interview program Bookmark, and book reviewer for Alabama Public Radio. He is the editor of volumes on Harper Lee, Hemingway, Steinbeck, and Fitzgerald and two collections of Alabama fiction, Climbing Mt. Cheaha and A State of Laughter. He won a regional Emmy for Achievement in Screenwriting with Brent Davis for a documentary on Alabama writer William Bradford Huie and was the recipient of the 2000 Eugene Current-Garcia Award and the 2013 Wayne Greenhaw Service Award from the Alabama Humanities Foundation.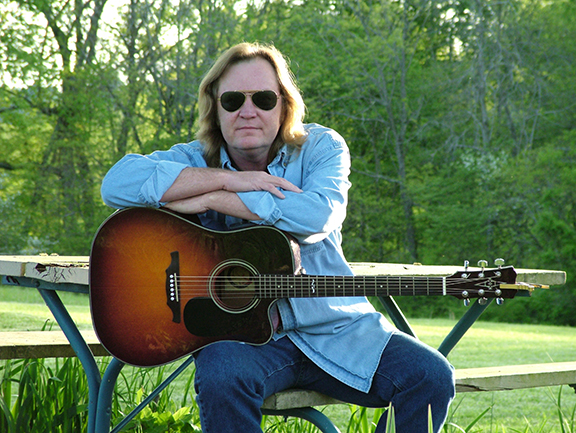 Veteran Nashville singer/songwriter Davis Raines continues to grind. He spent part of early 2014 in the Mississippi Delta, recording his latest effort, Mockingbird, a collection of Raines' tunes that marks a departure from his previous, more Country oriented leanings, and celebrates the Blues/R&B influences that were so prevalent in his native Alabama when young Raines was learning his trade. During his 21 years in Music City, Davis Raines has seen his songs recorded by Country Music Hall of Famers and today's superstars. He's established a respected profile in the music community, toured extensively, and his own recordings have been widely praised by music journalists and by his peers. Known as a songwriter's songwriter, he continues to turn out work of high quality.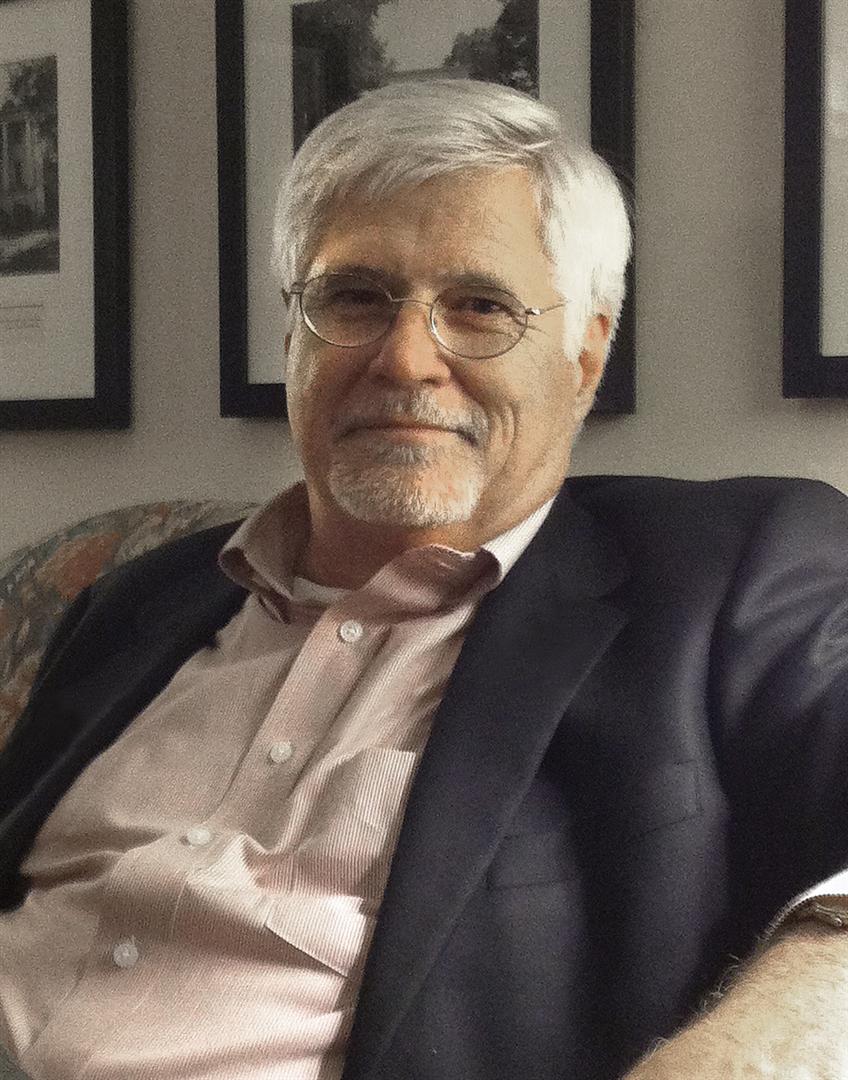 Philip Shirley, whose award-winning writing includes fiction, poetry, features, speeches and business articles in a variety of publications and books, first attended college at what is now Alabama Southern Community College. His novel The White Lie was released in 2014 by Mindbridge Press. His short story collection Oh Don't You Cry For Me (Jefferson Press, 2008) was a finalist for the Jefferson Prize and published to critical acclaim. He co-authored a cultural history of professional baseball titled Sweet Spot: 125 Years of Baseball and The Louisville Slugger (Triumph Books, 2009). He is CEO of the South's oldest ad agency, GodwinGroup, and a long-time board member of the Alabama Writers' Forum. He is married to painter Virginia Shirley.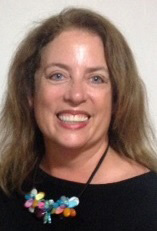 Virginia Shirley started on her path to become an artist the very moment she put on her daddy's discarded dress shirt, buttoned up the back as a smock, and her kindergarten teacher placed a big paintbrush in her hand, pots of color in front of her, and clipped a large sheet of white butcher paper on the easel. Growing up in Montgomery, Alabama, she cultivated friendships with her art teachers, posed for their painting classes on Saturday mornings and built clay pots and sculptures through a summer program of the Alabama State Council on the Arts. She graduated from the University of Alabama's New College program with extensive art experience and a degree in Southern Culture. Virginia worked in arts and cultural programs, including as program director of the Mississippi Arts Commission and executive director of the Greater Jackson Mississippi arts council. Over the past 20 years Virginia has won numerous awards and shown her work in galleries, museums and exhibitions throughout the southeast. Her work was selected for the permanent collections of Cottonlandia Museum in Greenwood, MS and the Taipei Economic and Cultural Representative Office in Taiwan, Republic of China. Virginia lives in Madison, MS with her husband Philip and black lab Miles.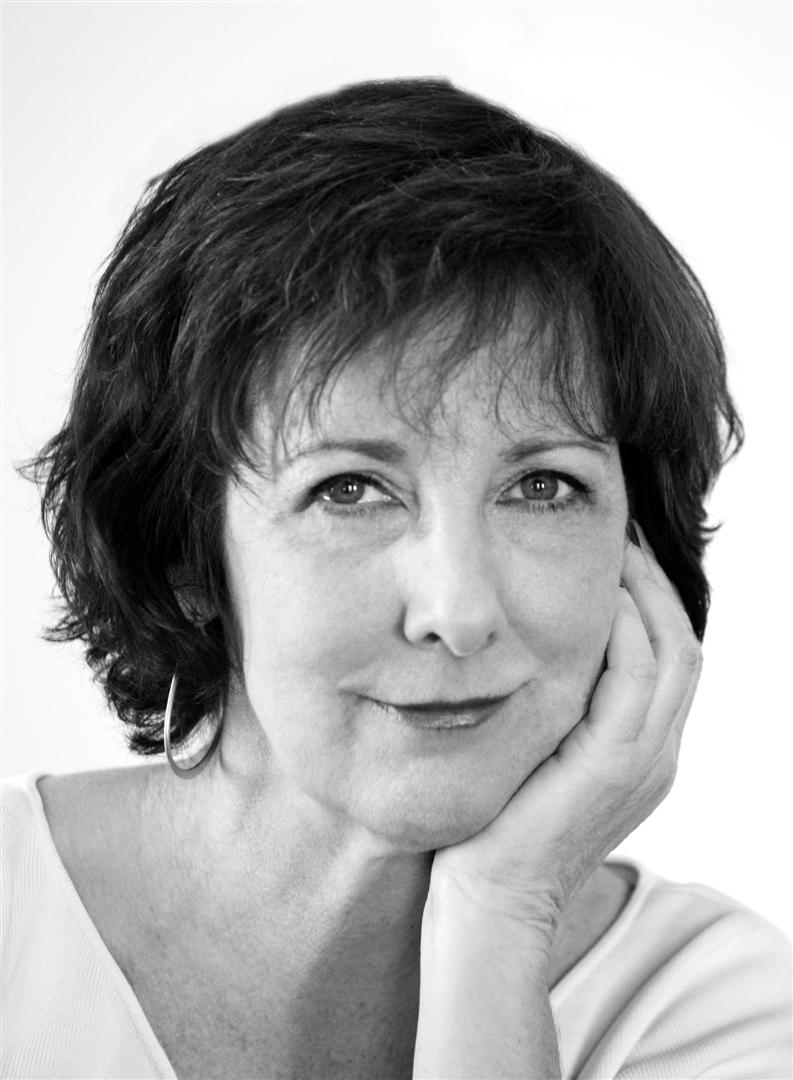 Jeanie Thompson has published four collections of poetry, White for Harvest: New and Selected Poems, Witness, How to Enter the River, and her most recent: The Seasons Bear Us. Jeanie holds the MFA from the University of Alabama, where she was founding editor of the literary journal Black Warrior Review. She has received Individual Artist fellowships from the Louisiana State Arts Council and the Alabama State Council on the Arts and a Walter Dakin Fellow at the Sewanee Writers Conference. Jeanie directs the Alabama Writers' Forum, a statewide literary arts organization in Montgomery. She also teaches part-time in the Spalding University low residency MFA Writing Program in Louisville, KY.
Jacqueline Allen Trimble began her writing life the day she heard the word "swiftly" in Mrs. Edna T. Mosley's first grade class. It seemed a perfect blend of sound and sense. A few years later, she discovered Edgar Allan Poe and T.S. Eliot and decided to become a poet. After winning a few writing contests in high school, she earned gas money as a Huntingdon College English major by charging a dollar a line for customized occasional verse. Though her heart belonged to poetry, pragmatism, if one may make such an association in this case, led her to earn an MA and a PhD in English from the University of Alabama. For almost three decades, she has taught composition, American literature, African-American literature, women's literature, creative writing, Southern literature and critical theory and has won numerous teaching awards. Her poetry collection American Happiness is forthcoming from New South Books. She currently chairs the Department of Languages and Literatures at Alabama State University.
Steven Trout is Professor of English and Chair of the Department of English at the University of South Alabama, where he also directs the Center for the Study of War and Memory. His books include On the Battlefield of Memory: The First World War and American Remembrance, 1919-1941, Memorial Fictions: Willa Cather and the First World War, and co-edited World War I in American Fiction: An Anthology of Short Stories. He is currently writing a history of the Vietnam Veterans' memorial at Angel Fire, New Mexico.