The Harper Lee Award for Alabama's Distinguished Writer and the Eugene Current-Garcia Award for Alabama's Distinguished Literary Scholar are awarded each year at the Alabama Writers Symposium.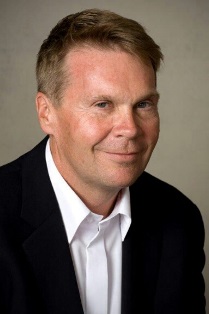 Mark Childress
2014 Winner of the Harper Lee Award for Alabama's Distinguished Writer
Monroeville native Mark Childress has been named the recipient of the 2014 Harper Lee Award for Alabama's Distinguished Writer of the Year. He will receive the award in his hometown during the Awards Luncheon at the Alabama Writers Symposium on April 25, 2014.
"Mark Childress's career is both an inspiration for writers and a delight for readers," said Alabama Writers' Forum President Kirk Curnutt.
The Alabama Writers' Forum, a statewide literary arts organization and partnership program of the Alabama State Council on the Arts, coordinates the process to select the Harper Lee Award recipient annually from nominations from the field. The award is presented to a living, nationally recognized Alabama writer who has made a significant, lifelong contribution to Alabama letters. The award includes a Frank Fleming bronze of the Old Monroe County Courthouse, a setting for Harper Lee's novel, "To Kill a Mockingbird," and a $5000 honorarium. Recent recipients include Gay Talese, Fannie Flagg, and Winston Groom.
"As we mark the 30th anniversary in 2014 of Childress' debut novel, "A World Made of Fire," we want to celebrate the diversity of Mark's work," said Curnutt. "From the rich Gothic experimentation of "Fire" to the knee-slapping absurdities of "Crazy in Alabama" to the winsome nostalgia of "One Mississippi" and most recently the sharp satire of "Georgia Bottoms," he has demonstrated a breadth that defies the labels of regionalist and humorist often placed upon him. The true sign of talent is the ability to do different things well while also conveying an overarching, cohesive personal vision, and I can truly sense those seemingly contradictory abilities throughout his three decades of publishing. Mark's a true pro, and that's why he's this year's recipient of the Harper Lee Award."
Upon learning of the award, Childress said, "I am overwhelmed. I am basically the kind of writer who doesn't win awards, and I am really grateful. Harper Lee is my hero, and I am so happy to accept this award."
AWF executive director Jeanie Thompson noted Childress's connection to the University of Alabama creative writing program in the mid to late 1970s. "Mark Childress and his brilliant young contemporaries in Mallet Hall formed a second generation of the newly formed UA Creative Writing Program," she said. "Although Mark was a journalist working with the Crimson-White, as well as an obviously gifted fiction writer, I always considered him one of my younger siblings in the literary family. The writing program was smaller then, and we all hung out together, enjoying the wealth of writers who were brought to campus to read for us.
"Mark continues to make his name in the world as an Alabama writer—for adults, for children, and for movie-goers. Once again, it is heartwarming to see an Alabamian recognized with this most beloved award. On behalf of the Alabama Writers' Forum, congratulations, Mark Childress!"
Childress was born in 1957 in Monroeville, Alabama, and grew up in Ohio, Indiana, Mississippi, Louisiana, and Alabama.
Childress is the author of seven novels: "A World Made of Fire" (Knopf, 1984), "V For Victor" (Knopf, 1988), "Tender" (Harmony, 1990), "Crazy in Alabama" (Putnam, 1993), "Gone for Good" (Knopf, 1998), "One Mississippi" (Little Brown, 2006), and "Georgia Bottoms") (Little, Brown & Co., 2011). His articles and reviews have appeared in The New York Times, Los Angeles Times, The Times of London, San Francisco Chronicle, Saturday Review, Chicago Tribune, Philadelphia Inquirer, Travel and Leisure, and other national and international publications.
After graduation from the University of Alabama in 1978, Childress was a reporter for The Birmingham News, Features Editor of Southern Living magazine, and Regional Editor of The Atlanta Journal and Constitution. He has been writing fiction full-time since 1987.
"Tender," a Literary Guild and Doubleday Book Club selection, was named to several Ten Best of 1990 lists and appeared on many national bestseller lists. "Crazy in Alabama," a featured selection of the Literary Guild, has been published in eleven languages and appeared on many bestseller lists and Ten Best of 1993 lists. "Crazy" was named The (London) Spectator's Book of the Year for 1993 and a New York Times Notable Book of the Year, and it was on the Spiegel bestseller list in Germany for 10 months.
"One Mississippi" was a BookSense Notable Book of the Year, nominated for SIBA Book of the Year, and it appeared on the Hot Summer Book lists of Good Morning America, People, Entertainment Weekly, the Los Angeles Times, Wall Street Journal, O: the Oprah Magazine, and the New York Public Library. The paperback edition is now in its seventh printing.
Childress has received the Thomas Wolfe Award, the University of Alabama's Distinguished Alumni Award, and the Alabama Library Association's Writer of the Year. He is a staff member and a director of the Community of Writers at Squaw Valley, California.
Childress has written three picture books for children, "Joshua and Bigtooth," in 1992, "Joshua and the Big Bad Blue Crabs," 1996 (both from Little, Brown), and "Henry Bobbity Is Missing And It Is All Billy Bobbity's Fault" (Crane Hill Publishers, 1996).
He wrote the screenplay of the Columbia Pictures film "Crazy in Alabama," directed by Antonio Banderas, and starring Melanie Griffith, an official selection of the Venice and San Sebastian film festivals in 1999.
Childress is now working on a new novel and a film project. He lives in Key West, Florida.
Previous Harper Lee Award recipients include Gay Talese (2013), Fannie Flagg (2012), Winston Groom (2011), Carolyn Haines (2010), Rick Bragg (2009), Rebecca Gilman (2008), William Cobb (2007), Wayne Greenhaw (2006), Andrew Hudgins (2005), Sonia Sanchez (2004), Rodney Jones (2003), Mary Ward Brown (2002), Sena Jeter Naslund (2001), Helen Norris (2000), Madison Jones (1999), and Albert Murray (1998).

Photo of Mark Childress by Richard Dutkowski.
The Harper Lee Award
The Harper Lee Award recognizes the lifetime achievement of a writer who was born in Alabama or whose literary career developed in the state. The recipient is selected through a process coordinated by the Alabama Writers' Forum, a statewide literary arts organization founded in appreciation of Alabama's strong literary heritage with a commitment to its continuation. The Forum is funded by the Alabama State Council on the Arts.
Harper Lee is the author of one of the best-loved classics of all time, To Kill a Mockingbird. The novel explores with rich humor and unswerving honesty the irrationality of adult attitudes toward race and class in the Deep South of the 1930s. Since its publication in 1960, To Kill a Mockingbird has been translated into more than forty languages and sold over thirty million copies worldwide. Harper Lee was born in 1926 in Monroeville, Alabama; she attended local schools and the University of Alabama. She has been awarded the Pulitzer Prize, several honorary degrees, and many other literary awards.
The recipient of the annual award must be a writer of national reputation whose work has been recognized by critics, publishers and editors as clearly superior. Evidence of such may be publications in major magazines and literary journals and books published with major houses or reputable smaller literary presses. In addition, the recipient should have received awards, prizes and other accolades from recognized experts in the field of literary arts. Those eligible for consideration are native Alabamians whose literary careers have developed in Alabama or elsewhere or those not originally from Alabama whose literary careers have developed in Alabama. Only living writers are eligible. This annual award includes a $5,000 cash prize and The Clock Tower Bronze by Frank Fleming. This award is funded by George F. Landegger.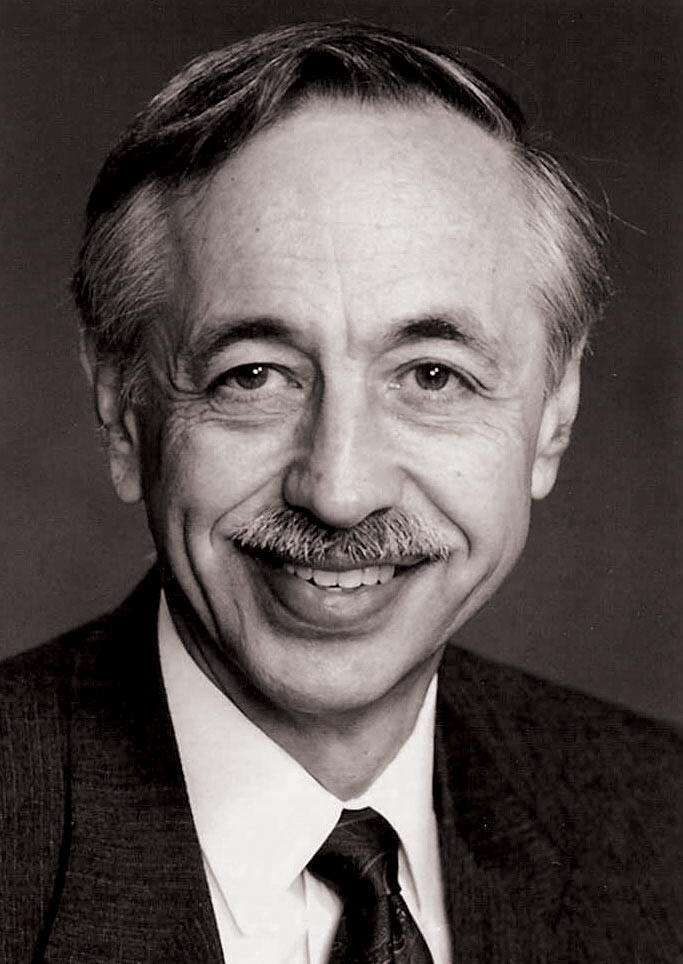 Congratulations to Wayne Flynt
2014 Winner of the Eugene Current-Garcia Award for Alabama's Distinguished Literary Scholar
Born Oct. 4, 1940, in Pontotoc, Mississippi, Wayne Flynt grew up primarily in Alabama and graduated from Anniston High School in 1958. He attended Samford University as a ministerial student; double majored in History and Speech. He attended graduate school at Florida State University, receiving his Ph.D. in 1965 in American History.
Of his twelve books (three co-authored), two deal with Florida politics, two with evangelical religion, three with poverty, and three are broad surveys of Alabama history, including his two most acclaimed, Poor But Proud: Alabama's Poor Whites, and Alabama in the Twentieth Century. His most recent book (2011) is a memoir entitled, Keeping the Faith. Two of his books have been nominated for the Pulitzer Prize, one won the Lillian Smith Award for non-fiction, which is given by the Southern Regional Council. Two of his books have won the Alabama Library Association prize for best works of non-fiction, three times he has won the James Sulzby book award for best work on Alabama history, awarded by the Alabama Historical Association, and three times the University of Alabama Press has bestowed the McMillan prize on his manuscripts as the best received in history.
Flynt is a community activist, serving for a decade on the American Cancer Society's Committee for the Socio-economically Disadvantaged, was a founder of both the Alabama Poverty Project and Sowing Seeds of Hope (Perry County). He has also served on the boards of Voices for Alabama's Children and the A+ education reform coalition. In 1993 he served at the request of Gov. James E. Folsom, Jr. and Circuit Judge Eugene Reese as the court facilitator in the Alabama equity funding lawsuit.
Honors and awards: selection in 1992 by the Mobile Register as Alabamian of the Year; Friend of the Children Award by Children's Hospital of Alabama in 1994; Child Advocacy Award by the Alabama Chapter, American Academy of Pediatrics in 2000; Clarence Cason Award for Nonfiction by the University of Alabama in 2002; Hugo Black Award for service to Alabama and the nation, University of Alabama, 2003; inducted into Communications Hall of Fame at University of Alabama, 2005; inducted into Alabama Academy of Honor (100 living Alabamians) in 2006; Judson-Rice Award by the national news journal BAPTISTS TODAY for a Baptist leader who has "demonstrated significant leadership skills while maintaining the highest integrity;" Leadership Alabama Lifetime Achievement Award, 2007. In 2008 Flynt received the Bailey Thomson Award from Alabama Citizens for Constitution Reform, the Birmingham Pledge Lifetime Service Award, and the Distinguished Alumnus of the Year by the Florida State University History Department. Flynt has also been the subject of two Alabama Public Television documentaries and in 2000 was awarded an honorary doctorate, the Doctor of Humane Letters, by Samford University.
During his 40 year teaching career at Samford and Auburn universities, he won 18 teaching awards, including top teaching honors at Samford and for the College of Liberal Arts at Auburn and among the graduate faculty at Auburn. Three times history graduate students at Auburn named him best professor. In 1971 he was a finalist in the Danforth Foundation's competition for the top 12 professors in an American college or university. In 1991 he was chosen Professor of the Year for Alabama by the Council for Advancement and Support of Education. During his career he taught more than 6,000 undergraduates, directed 42 master's theses and 26 doctoral dissertations.
Flynt has been invited to lecture at universities and at "Big Read" programs in cities across America. He has also been invited to lecture at Cambridge University, the University of Sussex, Queens University (Northern Ireland), University of Vienna, University of Szechuan, China, at the Roosevelt Center in the Netherlands, in Denmark, at a number of universities in India, and on ABC Radio Australia's nationwide "Book Club." He was research scholar for a semester at Hong Kong Baptist University and also served a semester as Eudora Welty Visiting Scholar of Southern Studies at Millsap College, Jackson, MS.
Flynt is active in a number of professional organizations, six of which have honored him with their highest awards for service. In 2003-04 he served as president of the Southern Historical Association, the largest professional organization devoted to the study of southern history and culture, with some 5,000 members worldwide. He was founding general editor of the online Encyclopedia of Alabama from which he retired in September 2008.

The Eugene Current-Garcia Award
The annual Eugene Current-Garcia Award for Alabama's Distinguished Literary Scholar recognizes and rewards Alabamians who have distinguished themselves as men or women of letters, specifically in scholarly reflection and writing on literary topics. The award reflects the respect of the scholar's peers in the academic community and signals to the citizenry at large the lasting importance of the pursuit of knowledge and of the contribution of literature to the culture. Annual selection of the recipient of the award is the task of the Association of College English Teachers of Alabama (ACETA), a diverse organization representing faculty at all of Alabama's two-year, four-year and doctoral institutions.
In a distinguished academic career spanning more than five decades, Dr. Eugene Current-Garcia published six books and dozens of articles and reviews on the short story genre and on American literature, particularly Old Southwest humor. His honors include serving as a Ford Foundation Fellow at Princeton in 1953-54, holding the Chair of American Literature as Fulbright Lecturer at the University of Thessaloniki, Greece, 1956-58, and being selected First American Scholar by Phi Kappa Phi in 1974. During a long teaching career at Auburn, he founded and co-edited the Southern Humanities Review, a major research publication. His high standards of scholarship and stellar achievements provide a model by which recipients of the annual award can be judged.
Those eligible for consideration are native Alabamians whose careers in literary scholarship have developed in Alabama or elsewhere; or those not originally from Alabama whose scholarly careers have developed in Alabama; or those briefly resident in Alabama whose literary scholarship has focused primarily on Alabama writers and topics. Only living scholars are eligible. This annual award includes a $5,000 cash prize and The Clock Tower Bronze by Frank Fleming. This award is funded by George F. Landegger